About «REALAB»
REALAB, LLC has been dedicated to supplying high quality lab chemicals: precursors, dual-use products, solvents, analytical standards and essential reagents for analytics and chemistry laboratories since 2004. These have included the premium Fluka™, Riedel-de Haën™, Hydranal™, Chromasolv™, TraceSELECT™, LabReady™ TCI™, SCHARLAU™ brands, as well as many additional high-quality chemical products. We strive to provide you with the quality and consistency you expect, and, above all, with more choice. So, we have expanded our portfolio with culture media and biochemical reagents of the following trademark: SCHARLAU™.
Moreover, REALAB, LLC is an authorized representative and distributor of DELTALAB, which is a leading company in the design and manufacture of single use labware. Wherever DELTALAB is present, it is with a commitment to quality, service, and ethically driven responsibility at an international level. Since 2019, REALAB, LLC has added Fisherbrand™, DURAN™, DWK Life Sciences™, Thermo Scientific Biolite™, Greiner Bio One™, Corning™ products from Fisher Scientific to its portfolio with the goal of extending opportunities and market share.
REALAB, LLC has continued to grow with PHENOMENEX, supplying premium chromatography products since 2015. PHENOMENEX is a global technology leader committed to developing novel analytical chemistry solutions that solve the separation and purification challenges of researchers in industrial, government, and academic laboratories. From drug discovery and pharmaceutical development, food safety to environmental analysis, PHENOMENEX chromatography products, technical services and chemical reference standards accelerate science and help researchers improve global health and well-being. Nevertheless, that PHENOMENEX is our primary partner we can "fill the gaps" with products from our other suppliers: Shodex (Japan), Chiral Technologies Europe (France), Thermo Scientific™ (USA). Along with our partners, we strive to provide novel analytical chemistry solutions for the separation and purification challenges of researches in industrial, government, and academic laboratories.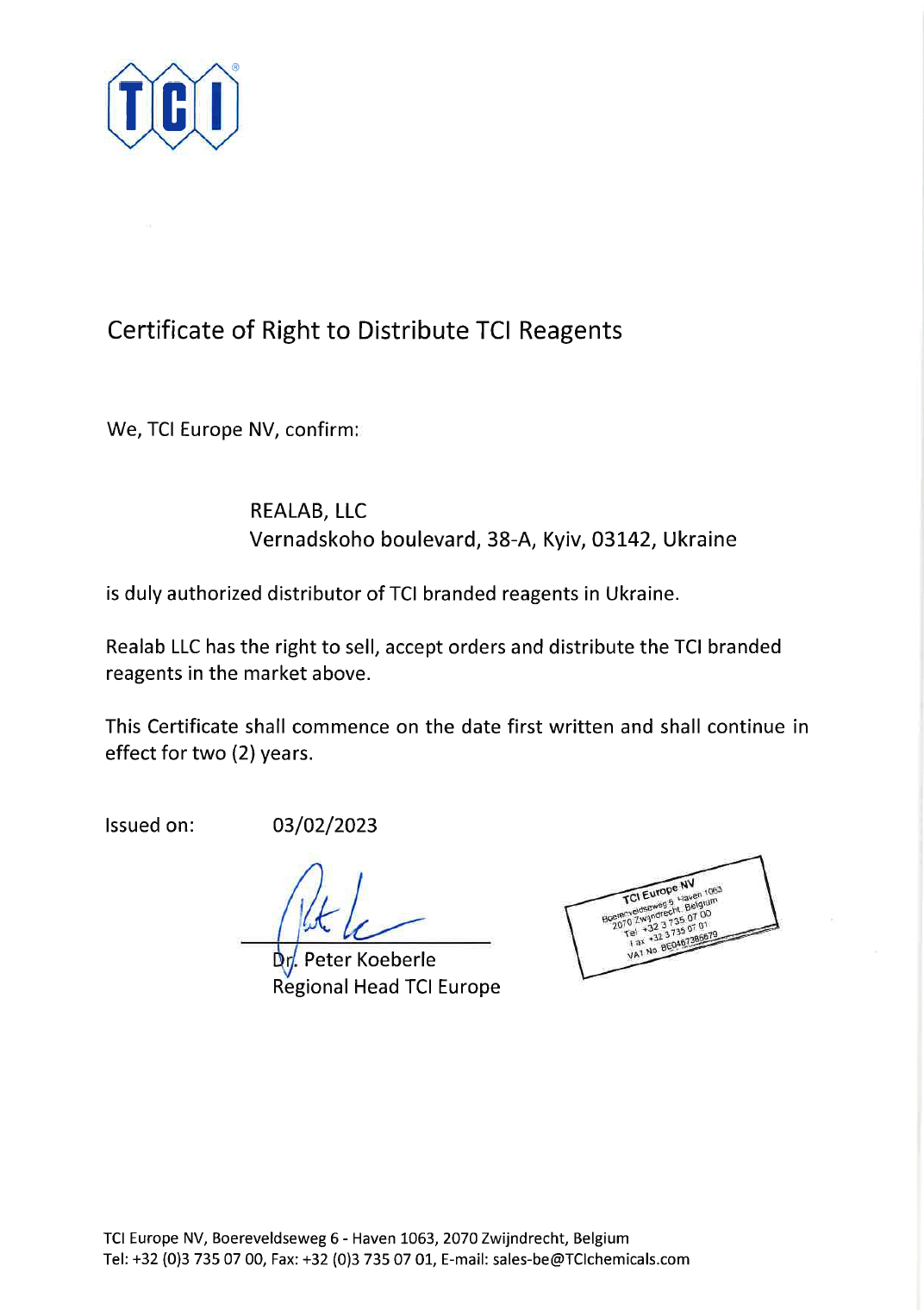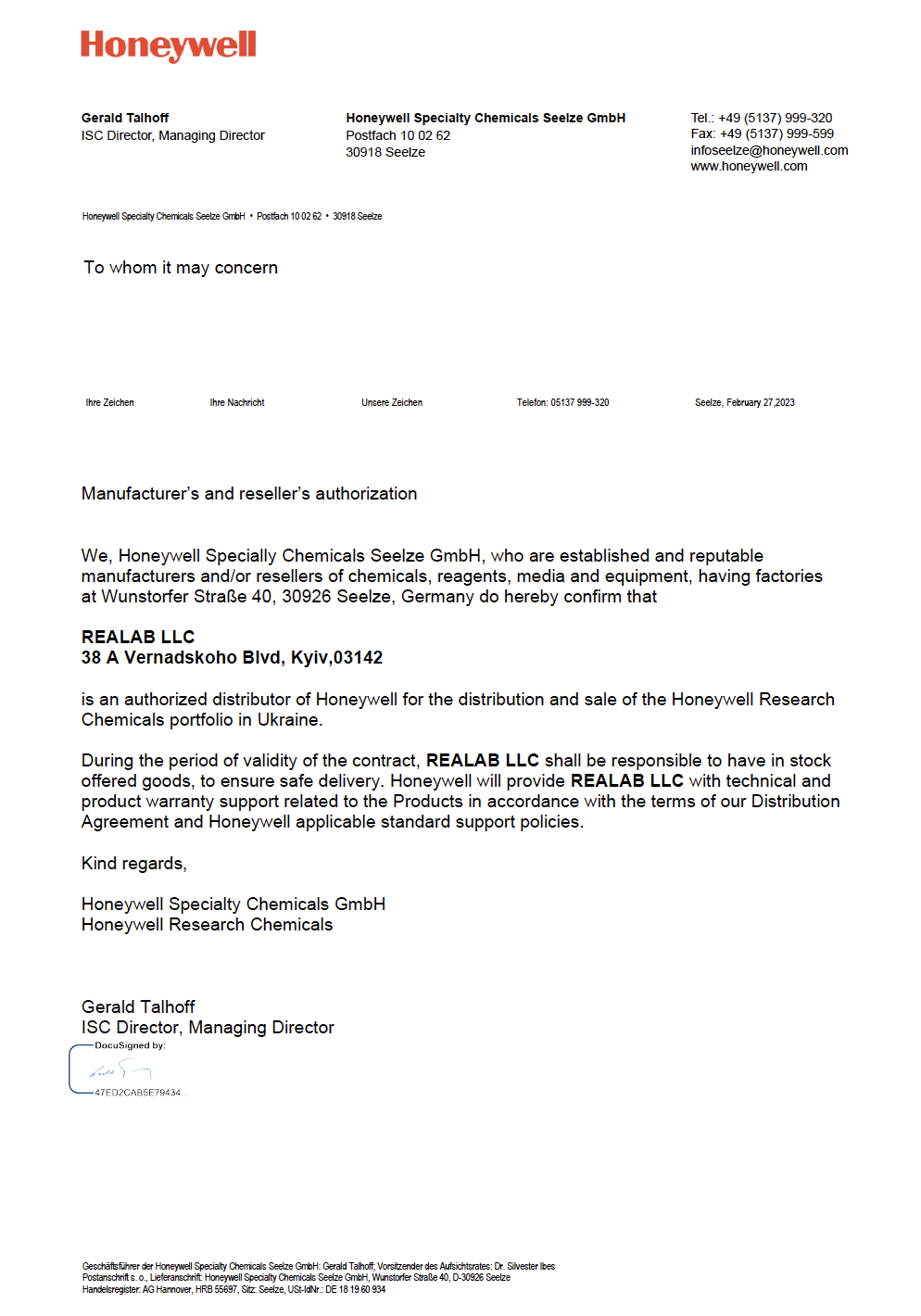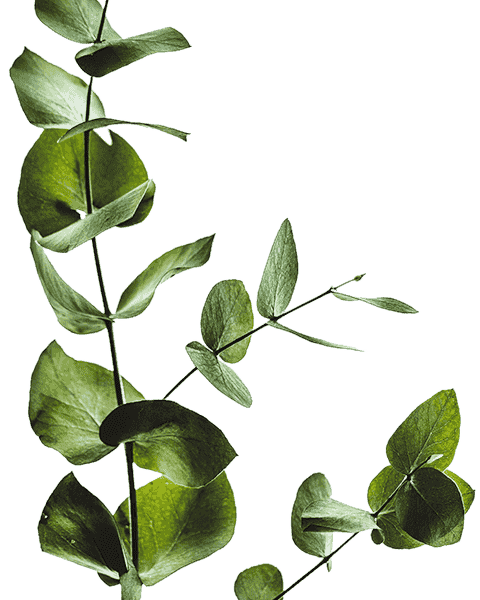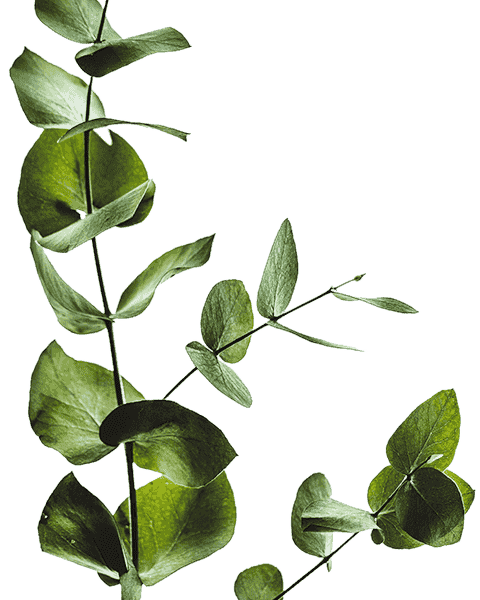 REALAB has been our reliable partner in Ukraine for more than 10 years. REALAB has always been committed to our business. With their inestimable cooperation, professionalism, hard work and human capital, we have built a strong business and relationship.
As you know we've had a great 2021 and much of that is due to your hard work. I massively appreciate your partnership. We're thankful to have you as part of our distribution networtk. Here's to the future!
REALAB LLC has been a long time trusted distributor of Honeywell Research Chemicals in Ukraine. They have been successfully promoting and selling our brands - Fluka™, Riedel-de Haën™, TraceSELECT™, Hydranal™ since 2016. Our teams are working closely together to ensure reliable service and complete solutions for the local customer base, providing top quality materials for each of their business.
REALAB's team has always demonstrated professionalism and a high knowledge level in the chromatography field, you can always discuss working details with them. During the long-term cooperation, they have been providing constructive assistance and contributed to the selection of alternative chromatography columns and consumables. They have been giving quick feedbacks on all requests, showing great interest in solving the difficulties related with the selection and rapid approval of chromatography columns for quality control of APIs and drugs. REALAB has been providing the results and conclusions of studies already conducted by Phenomenex company on the use of their columns in the methods, described in pharmacopoeia monographs. I would like to highlight the humanity and sincerity in communication with all employees of REALAB.
REALAB, LLC is a company which can certainly be recommended to friends, partners, colleagues in terms of cooperation. The company is on its way to get their place in labware, reagents and consumables selling segment. Their main priority is quality of products and reasonable price policy. Individual approach to customers, professionalism and tolerance of the staff, flexible business policy are really attractive.